画像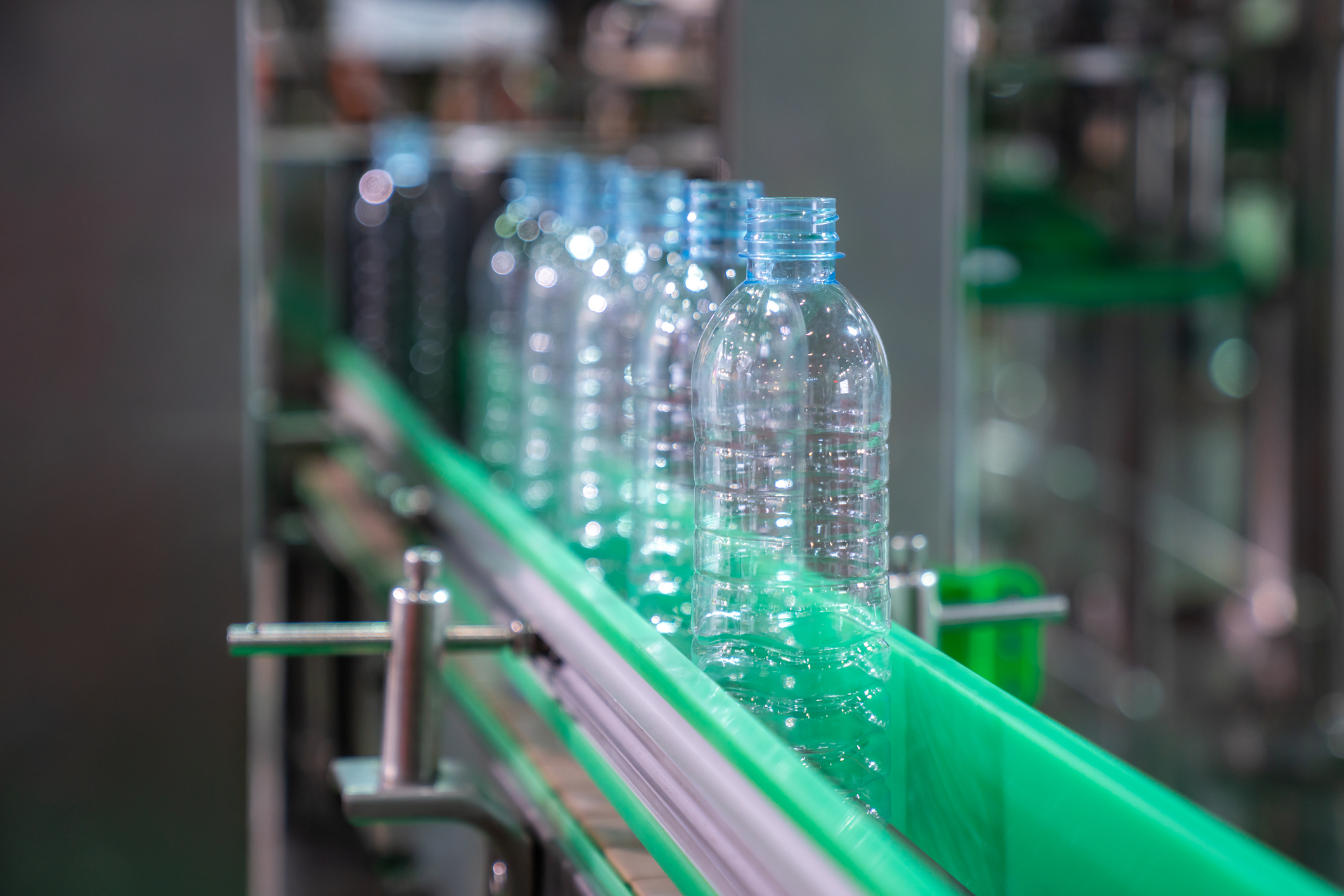 Lead Fund:
Carlyle Europe Partners IV
Acquisition Date:
10/4/2016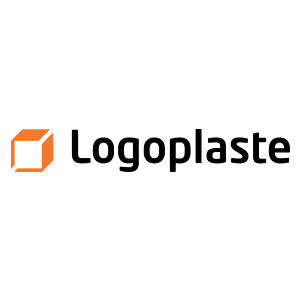 Transforming Packaging through Innovation in Sustainability
Headquartered in Cascais, Portugal, Logoplaste is a leading global designer and manufacturer of rigid plastic packaging solutions for a wide range of blue-chip clients. The company offers unique expertise across all phases of packaging development, from ideation, design, and engineering to full industrial implementation.
Logoplaste specializes in a "wall-to-wall" business model that provides its clients with dedicated facilities either integrated within or nearby their premises. The company is committed to continuous innovation in materials, design, and efficiencies to transform rigid plastic packaging's impact on the planet into a net positive for the environment.
Carlyle Europe Partners partnered with Logoplaste in 2016 to help accelerate its expansion, while embracing the company's sustainability credentials, focusing on developing and manufacturing sustainable products, strengthening the management team, and its objective to constantly pioneer what's possible in packaging.
Unique Business Model in Rigid Plastic Packaging
By 2016, rigid plastic packaging had grown into an industry with steadily increasing underlying demand globally. We believed that the industry would continue gaining market share over time from competing packaging substrates, helping several of Logoplaste's end market segments grow, including beverages, food, and personal and home care.
Supported by these positive market tailwinds, Logoplaste's business model, diverse customer base, geographic reach, and increasingly popular on-site model positioned the business well for growth.
Logoplaste's "wall-to-wall" model personified the growing advantages of embedded manufacturing within the industry, particularly among fast-moving consumer goods companies looking to consolidate their factories, eliminate transportation costs, increase production efficiencies, and reduce their carbon footprint.
Supporting a Strong Growth Trajectory
Carlyle recognized that Logoplaste's long-standing relationships, combined with its strong reputation for exceptional customer service, positioned the business to continue growing with its current customers and expand its client base. Leveraging our global network, we helped Logoplaste acquire new clients and expand in key target regions. We understood that North America represented a relevant market for growth opportunities and supported Logoplaste's focused commercial efforts across the continent.
Carlyle helped strengthen Logoplaste's management team, including a new CEO, COO, and CHRO, and further focused attention on financial and operational reporting and discipline. Gerardo Chiaia joined as Group CEO, founder Filipe de Botton became Chairman, and Alexandre Relvas joined the Board of Directors to maintain Logoplaste's core entrepreneurial culture.
Given the breadth of Logoplaste facilities worldwide, we identified the need to centralize operations across the business. Carlyle supported Logoplaste in the creation of a global operations team with an overall view of the business. We also helped Logoplaste launch company-wide initiatives that generated significant long-term operational improvements.
We helped bolster Logoplaste's investment evaluation and analysis processes and developed a new internal M&A function, including a team for post-acquisition integration. In addition, we supported Logoplaste in completing its first-ever corporate acquisition of Masterchem, a Poland-based manufacturer of rigid plastic containers. The transaction enabled Logoplaste to increase its offer proposition to include volumes from a few hundred units to large series; help their customers accelerate their time to market for new products; and provide full packaging solutions of bottles, jars, and caps through a portfolio including more than 600 stock-keeping units (SKUs) off-the-shelf.
Ultimately, Carlyle's global platform and local expertise provided Logoplaste with a partner that could understand both industrial and consumer end markets to help accelerate growth and create long-term value.
Through our five-year partnership, Logoplaste grew to operate more than 60 facilities across 16 countries. While business continued to expand in Europe, Logoplaste's activities in North America more than tripled over a five-year period, representing about 70% of new contracts awarded. Revenues from North America comprise approximately 40% of the company's total, up from about 25% when Carlyle invested. Logoplaste reported strong growth during Carlyle's period of investment.
画像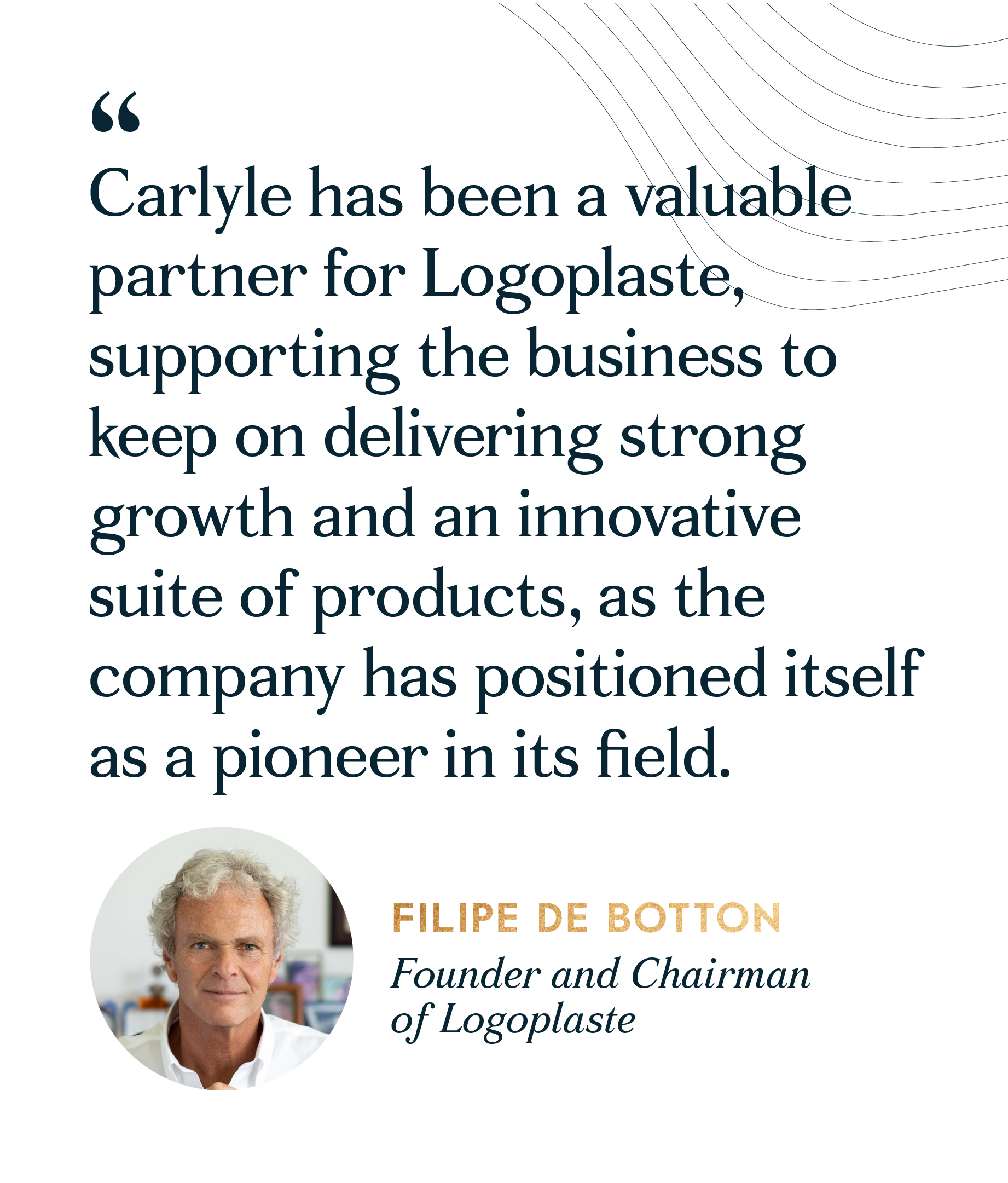 Sustainable Growth
Throughout our partnership, we operated with the understanding that sustainability was fundamental to Logoplaste's business and remained key to its continued success. This shared vision has been instrumental to the company's success over the years.
In 2019, Logoplaste's business model helped clients save more than 12,000 tons of CO2 by eliminating unnecessary transport and secondary packaging. The following year, the company announced its "Mission Zero+" commitment to build a fully functioning industrial plant with zero emissions. In 2020, Carlyle and Logoplaste completed the leveraged loan market's first institutional ESG term loan, linking the company's interest payments to achieving its CO2 savings targets.
"We thank Carlyle for their partnership, expertise, and support in maintaining Logoplaste's position as a leading provider of rigid packaging solutions for the consumer goods industry and in driving continuous innovation with an integrated approach that is the foundation of our company."

 –

Gerardo Chiaia

, CEO of Logoplaste
Together, Carlyle's Industrial and Consumer investment teams leveraged our industry expertise, global resources, and support network to help Logoplaste scale its business, expand internationally, and innovate across its product suite, all while upholding its rigorous sustainability standards.
In 2021, the Ontario Teachers' Pension Plan Board acquired Carlyle's majority stake in the company to support Logoplaste's next stage of global growth.
---
Carlyle believes these selected case studies should be considered as a reflection of Carlyle's investment process, and references to these particular portfolio companies should not be considered a recommendation of any particular security, investment, or portfolio company. The information provided about these portfolio companies is intended to be illustrative, and is not intended to be used as an indication of the current or future performance of Carlyle's portfolio companies. The investments described in the selected case studies were not made by any single fund or other product and do not represent all of the investments purchased or sold by any fund or other product. The information provided in these case studies is for informational purposes only and may not be relied on in any manner as advice or as an offer to sell or a solicitation of an offer to buy interests in any fund or other product sponsored or managed by Carlyle or its affiliates. Any such offer or solicitation shall only be made pursuant to a final confidential private placement memorandum, which will be furnished to qualified investors on a confidential basis at their request.