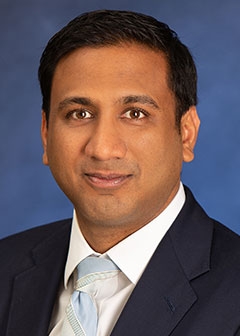 Akhil Bansal is a Managing Director and Head of Credit Strategic Solutions. Mr. Bansal is a member of the Carlyle Structured Solutions Investment Committee and Carlyle Revolving Loan Fund Investment Committee. He is based in New York.
Prior to joining Carlyle, Mr. Bansal was a Director at KKR, where he worked across KKR's credit asset management, capital markets and balance sheet segments in a variety of projects spanning principal investing, strategy, joint ventures and other strategic initiatives. Prior to joining KKR, he worked in investment banking at Bear Stearns and J.P. Morgan in a multi-disciplinary role across M&A, leveraged finance and equity and debt capital markets.
Mr. Bansal earned a B.B.A. from the University of Michigan Ross School of Business.