Industry Insights
Sustainability Strategy with Cepsa
Image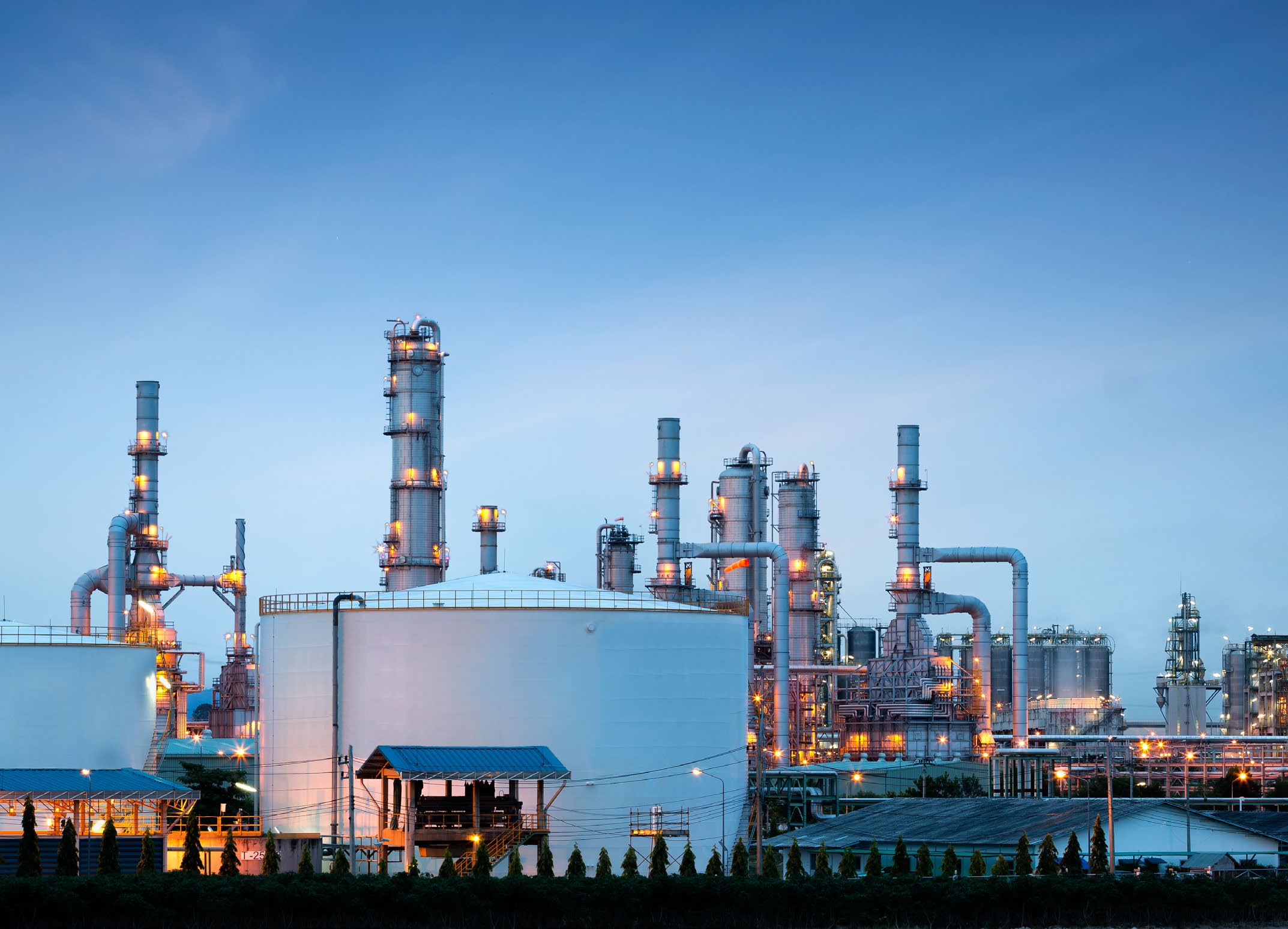 Compañía Española de Petróleos, S.A.U (Cepsa) is a global integrated energy company headquartered in Madrid, Spain. Cepsa is one of Europe's largest privately-owned energy companies and operates across value chains in oil, gas, refined products, biofuels, solar power, mobility, and chemical products. The company combines technical excellence and adaptability in a business that has over 90 years of experience and more than 10,000 employees across five continents.
Carlyle invested in Cepsa in 2019 and, together with the company's management team and our co-shareholder Mubadala, we defined an ambitious strategic plan to position the business as a major contributor to the global energy transition, sustainable mobility, biofuels, and green hydrogen in Iberia. Cepsa offers its customers and partners sustainable energy solutions to help in their decarbonization efforts. 
Carlyle's Guido Funes Nova, a Managing Director on the Carlyle International Energy Partners (CIEP) investment team, and Katharina Kumar, Head of ESG & Impact for EMEA and APAC, discuss the partnership with Cepsa to develop a business strategy to reduce emissions, reposition the company towards greener energy sources to meet its net zero goals, and increase diversity within the organization.
How does the partnership with Cepsa demonstrate Carlyle's approach to investing in the energy transition?
KATHARINA KUMAR: At Carlyle, we believe an effective approach to the energy transition is to invest across the full energy system, supporting companies to reduce their carbon footprint. A large part of our focus is on transitioning large, integrated chemicals and energy companies that have the in-house capabilities and the technical knowledge to help shift the global economy toward net zero. We believe Cepsa possesses the expertise to navigate the energy transition effectively and spearhead innovation within the industry. We recognized an opportunity to help one of Europe's largest oil and gas companies develop and implement a scalable business and sustainability strategy, and have already begun to see early positive results.
GUIDO FUNES NOVA: The global economy depends on traditional energy providers for power, and we believe in the importance of managing these providers while transitioning to new sources of energy generation. It is important to achieve the objectives of providing reliable and affordable energy, while making the entire system more sustainable. Cepsa leverages its existing assets and infrastructure while pivoting to a new energy system through investments in hydrogen, biofuels, vehicle charging, and new mobility.
GUIDO: Our experience shows that upgrading existing infrastructure is a less climate-intensive approach than building new infrastructure from the ground up. For example, the assets where crude oil is refined into diesel and gasoline today can strategically shift to produce renewable fuels tomorrow, with the required ports, pipelines, and power supplies already in place. A similar example is electric vehicle charging stations. Cepsa has approximately 2,000 petroleum gas stations in Spain and Portugal. Earlier this year, our business plan outlined the delivery of 8,600 ultra-fast chargers across our network by 2030 at a rate of 20 chargers per week.
How did Carlyle help build and implement Cepsa's sustainability strategy?
GUIDO: Together with Mubadala, we acted as an agent of change by partnering with the company to develop and implement Cepsa's new sustainability strategy. We sourced advisors and contributed our energy and sustainability expertise, as well as identified and recruited talent with the skills needed to help shape the company's sustainable future.
We helped catalyze the development of a differentiated sustainability strategy and set ambitious, climate goals. Cepsa aims to reduce Scope 1 and 2 carbon emissions by 55% by 2030, as well as reduce the carbon intensity of its sold products, a category of Scope 3 emissions, by up to 20%. The company expects to generate the majority of EBITDA from sustainable energy businesses by 2030. Cepsa also has a goal to reach net zero emissions by 2050 and ultimately to become net positive. 
Cepsa expects to also invest between €7 billion and €8 billion over the next decade as part of its new strategic plan, as well as allocate 60% of its budget to sustainable areas starting in 2023. Carlyle's investment team has a deep understanding of the complexities in new energy markets and the investment expertise required to help navigate industry regulations, global supply-demand imbalances, feedstock availability, and other sustainability considerations. 
KATHARINA: We also recognized the need for Cepsa's leadership and management team to spearhead diversity efforts across the company. We supported the appointment of Carmen de Pablo, from our global talent network, as the new Chief Financial Officer in 2022. Carmen has great financial and capital markets experience, and also brings an appreciation for traditional energy companies' need to pivot their businesses toward sustainable models and the significant investment required. Carmen will be one of the leaders at Cepsa that can champion the company's energy transition goals. 
Aside from supporting Cepsa's energy transition, what other strategic initiatives has Carlyle led through the partnership?
KATHARINA: We are helping Cepsa to increase diversity throughout the organization. For example, we implemented a board committee responsible for sustainability at Cepsa, which also includes the company's DEI efforts. Furthermore, the company ties between 15% and 25% of C-suite level remuneration to meeting ESG goals.
Our DEI team worked with Cepsa's board to establish actionable goals to hold the organization accountable to progress on diversity. Cepsa aims to have women occupy 30% of management positions by 2025. Two recent executive hires, the CFO and the Head of Chemicals, are both women who joined from industry leaders in their respective fields. Cepsa also has a goal to hire more employees with different abilities, including deaf and neurodiverse employees, by 2025. The company has a 2% goal for their internal workforce, and a 1% goal for their target for their outsourced workforce. In recognition of these and other efforts, Cepsa is ranked a Top Employer in Spain for the seventh year in a row by the Top Employers Institute, and The Financial Times rated Cepsa as a leading energy company for diversity in Spain.
What have been some of the initial achievements from these initiatives so far?
KATHARINA: While Cepsa's push toward net zero is ongoing, we've seen some early positive results with respect to its ESG ratings. The CDP, the world's largest climate-reporting initiative, rated Cepsa an "A-" in their leadership category. Additionally, Morningstar's Sustainalytics has ranked Cepsa as the fifth-lowest ESG risk among the 253 oil and gas producers globally. These early achievements demonstrate that the initial years of hard work through our partnership and support, together with Mubadala, had a positive impact on Cepsa's business.
---
Read more case studies in our latest Impact Review
---
Carlyle believes these selected case studies should be considered as a reflection of Carlyle's investment process, and references to these particular portfolio companies should not be considered a recommendation of any particular security, investment, or portfolio company. The information provided about these portfolio companies is intended to be illustrative, and is not intended to be used as an indication of the current or future performance of Carlyle's portfolio companies. The investments described in the selected case studies were not made by any single fund or other product and do not represent all of the investments purchased or sold by any fund or other product. The information provided in these case studies is for informational purposes only and may not be relied on in any manner as advice or as an offer to sell or a solicitation of an offer to buy interests in any fund or other product sponsored or managed by Carlyle or its affiliates. Any such offer or solicitation shall only be made pursuant to a final confidential private placement memorandum, which will be furnished to qualified investors on a confidential basis at their request.