Industry Insights
Lessons from Unison's Vision of Applied Innovation
Image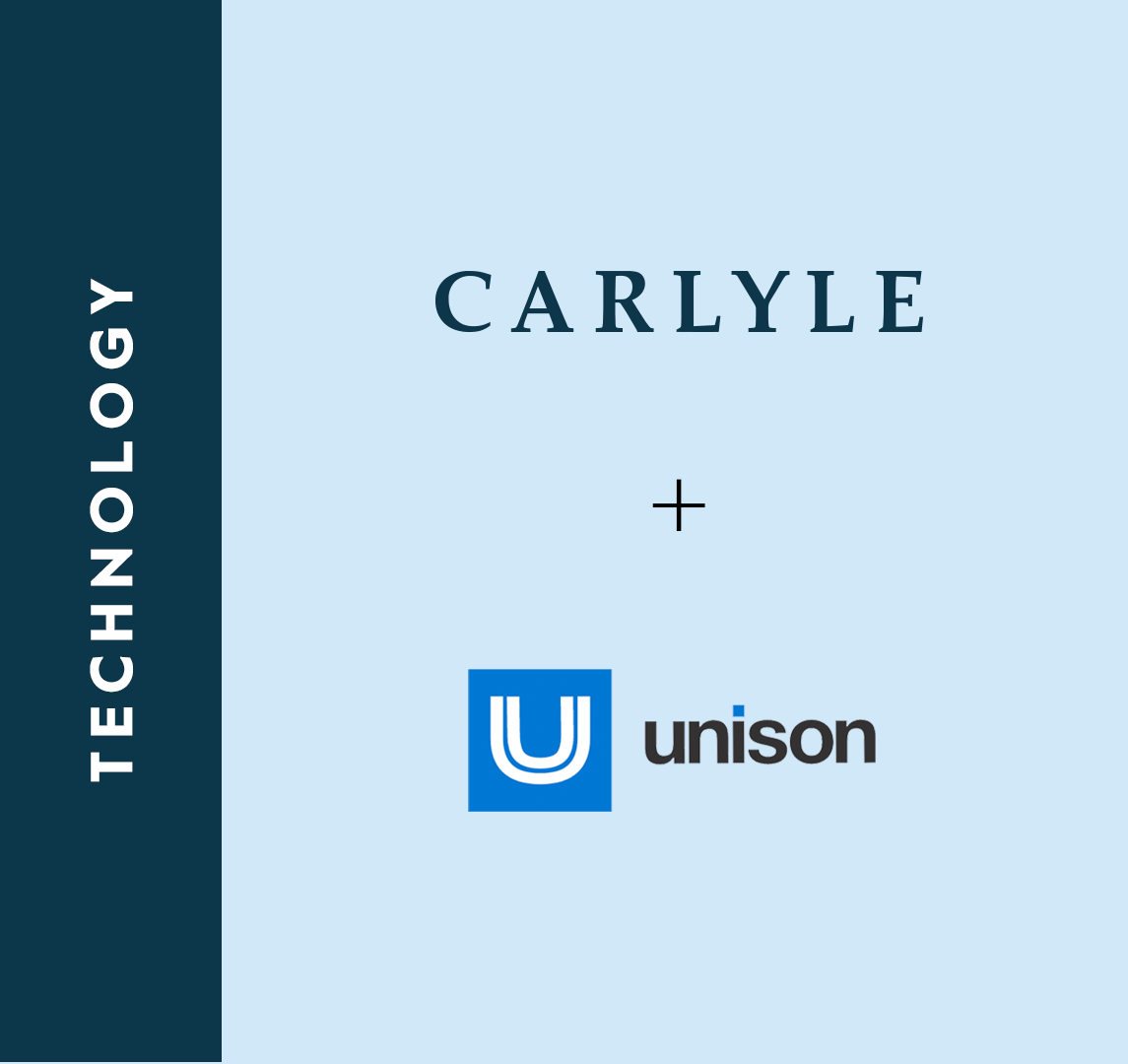 Unison's vision is to "power the business of government" for its Federal agency customers and industry partners. Michael Gozycki, a Managing Director who focuses on the technology sector, discusses our partnership with Unison to distill lessons for other technology companies.
What are the critical components of applied innovation? What can other technology companies learn from this vision?
Unison's key objective is to help their customers navigate highly complex processes and meet the compliance requirements, across the Federal government's procurement, supply chain and contract management functions. These processes are governed by a collection of regulations that are constantly changing and evolving. Unison's vision helps to drive efficiency and transparency while ensuring compliance and fidelity of process. A logical extension of this vision is Unison's concept of "Applied Innovation" which marries deep domain expertise with the latest technologies that enable government employees to be more efficient, productive and save time. Unison has introduced artificial intelligence (AI), machine learning and robotic process automation technologies to streamline often repetitive processes for their customers.
The lessons for other technology companies are three-fold. First, your vision needs to include a problem statement and a summary of what specific tasks customers will be able to achieve more efficiently and effectively. Second, your product roadmap should reflect an intimate understanding of your customers' processes. And finally, you should aim to have an action-oriented point of view on the concept of innovation. In all, the bottom-line is that specificity usually wins out over vagueness. Unison has successfully translated a vision and the concept of innovation into tangible results and outcomes for its customers.
why iS IT important that growth stage technology companies developS an industry focus?
I go back to the power of specificity and how that allows technology companies to solve problems and provide benefits to customers in a competitive world. It's a philosophy and an approach that we try to apply here at Carlyle.  While I'm a software investor, I have the unique ability to tap into the experience and expertise of my colleagues who spend all of their time investing in industries such as healthcare, energy, financial services, industrials or aerospace & defense. I can, in turn, help technology companies further understand the nuances and specific needs of customers in one of these "power alley" industries for Carlyle. We try to find investment opportunities that allow us to tap into this sector expertise in a manner that makes us uniquely positioned to conduct our due diligence and then deploy Carlyle's institutional resources to create value over the course of our investment.  And that same framework works for growth stage tech companies – tap into sector knowledge and drive value.

What takeaways from driving this partnership do you think will be helpful for technology company executives? 
Partnership is the right word. We don't run companies.  We back strong management teams and seek opportunities to deliver Carlyle's global resources as a force multiplier to support the growth strategies of our management teams. We've known Unison's team for more than 15 years dating back to Carlyle's prior successful ownership of Unison from 2005-2010. Given we're in the middle of a global pandemic, having a partner you can trust – be it a management team you know well or a global investment partner – is critical. We're extraordinarily excited to partner again with Reid Jackson and the Unison team, we expect to deploy additional capital behind the team as they pursue acquisitions, and look forward to the next several years.
---
References to particular portfolio companies are not intended as, and should not be construed as, recommendations for any particular company, investment, or security. The investments described herein were not made by a single investment fund or other product and do not represent all of the investments purchased or sold by any fund or product. This material should not be construed as an offer to sell or the solicitation of an offer to buy any security in any jurisdiction where such an offer or solicitation would be illegal. We are not soliciting any action based on this material. It is for the general information of clients of The Carlyle Group. It does not constitute a personal recommendation or take into account the particular investment objectives, financial situations, or needs of individual investors.