Image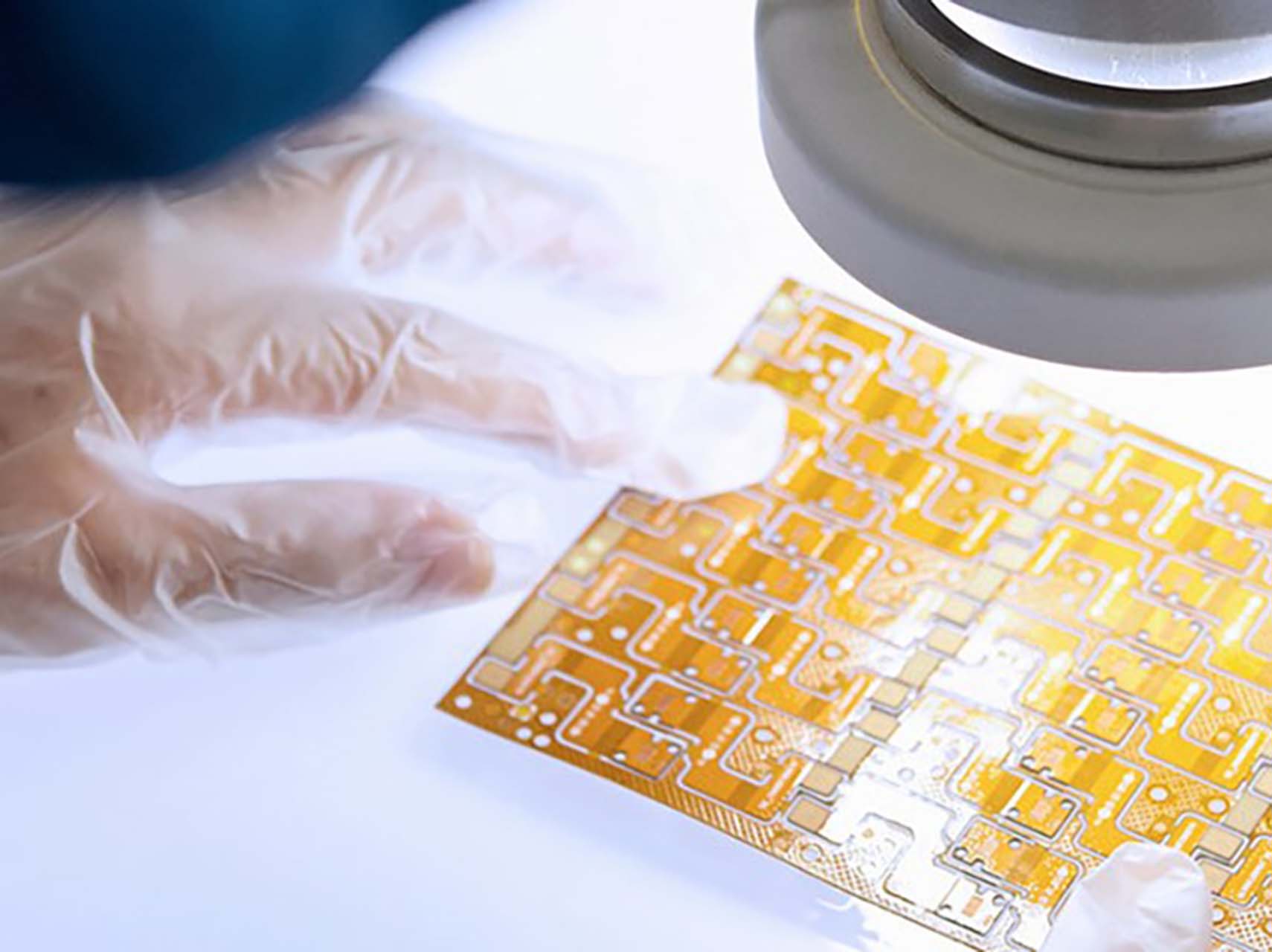 Lead Fund:
Carlyle Europe Partners IV
Acquisition Date:
1/31/2017
Leveraging Carlyle's Platform to Transform Industrials Carve-out into an Independent Global Market Leader
The increasing adoption of 5G smartphones, the Internet of Things (IoT), cloud computing, and virtual reality (e.g. metaverse) is expected to cause a jump in data usage by 5x between 2022 and 2025 to 175 trillion gigabytes annually.1 This data explosion will require increasingly complex and miniaturized printed circuit boards (PCBs) and semiconductor chips. Atotech, a leading global provider of specialty solutions for high-growth technology applications, is deeply embedded in the "Information Age" value chain and supplies specialty chemistry, equipment, software, and service solutions to manufacturers of PCBs and semiconductors.
In addition to its proprietary and high-technology chemistry solutions, we believe Atotech's global scale, continuous investment in research and development (R&D), and the deep technical expertise found across the business, make it an ideal electroplating solutions provider to a diverse customer base and positions the business for sustainable growth and profitability.
Driving Value Through the Combination of Expertise Across the U.S., Europe, and Asia
In 2017, we partnered with Atotech to transition the business from a division within Total, a $100+ billion energy company, to become a standalone, growth-oriented market leader. Drawing on Carlyle's strong track record of successfully completing corporate carve-out transactions, which comprises nearly two-thirds of total equity invested by our Global Industrials investment team, we identified a significant value creation opportunity for Atotech and leveraged our global network to acquire the business, with equity provided by our U.S., Europe, and Asia buyout funds.
The global nature of Carlyle's platform played a critical role in the value creation strategy and growth trajectory of the business. We leveraged our local presence in Asia and Europe, combined with our team's experience in transitioning corporate carve-out businesses into successful public companies, to enhance the business commercially and operationally.
Carlyle's support provided a crucial ingredient to the overall vision of Atotech's future. Our U.S. team provided extensive carve-out and industrial industry expertise—having partnered successfully with Axalta and Nouryon—as well as experience in transitioning these companies from private to public. Our Europe-based team provided on the ground support to Atotech in Germany, guiding the company's expansion through acquisitions as part of Atotech's strategy to expand its digitalization capabilities, speed up product development time, build its software-based business model, and strengthen its customer offering.
We supported Atotech's management team to improve their sales, service, marketing, and R&D functions to enable greater coordination to meet demands of customers and invest in new facilities. Our team based in Asia partnered with Atotech to support them as they built a new production facility in Guangzhou, China and an advanced development center in New Delhi, India to facilitate greater customer collaboration, and introduce a culture of enhanced cost management.
Our Global Portfolio Solutions' Talent & Organizational Performance team collaborated with the investment team to bolster Atotech's management with a number of high caliber executives, including a new CEO, CFO, General Counsel, COO, and Head of R&D, to lead the organizational realignment and increase focus on commercial excellence and customers.
Over the course of 2016 to 2021, our value creation initiatives with Atotech led to improved growth and profitability, with adjusted EBITDA growing on average 8% per annum, outpacing 5% market growth, and adjusted EBITDA margins increasing 300 basis points over the period.
Path to Successful Exit
Atotech's strong performance and profitability profile positioned the business for a successful public market IPO. With support from Carlyle's Capital Markets team, Atotech made its debut on the New York Stock Exchange in February 2021. As a public company, Atotech continued its strategy of long-term investments in growth and sustainability, which Carlyle helped strengthen the groundwork for, as well as initiatives targeted at digitalization, resulting in continued value creation for its shareholders.
Atotech is a market leading brand and had total sales in 2021 of $1.5 billion. In August 2022, Atotech was sold to MKS Instruments, Inc., a foundational solutions provider for leading edge semiconductor, advanced electronics, and specialty industrial applications. When combining Atotech's leadership in electronics plating chemistries and MKS' laser processing expertise, we believe MKS is poised to accelerate innovation for next generation electronic devices. We are excited about Atotech's future as an important part of MKS' strong platform.
---
Carlyle believes these selected case studies should be considered as a reflection of Carlyle's investment process, and references to these particular portfolio companies should not be considered a recommendation of any particular security, investment, or portfolio company. The information provided about these portfolio companies is intended to be illustrative, and is not intended to be used as an indication of the current or future performance of Carlyle's portfolio companies. The investments described in the selected case studies were not made by any single fund or other product and do not represent all of the investments purchased or sold by any fund or other product. The information provided in these case studies is for informational purposes only and may not be relied on in any manner as advice or as an offer to sell or a solicitation of an offer to buy interests in any fund or other product sponsored or managed by Carlyle or its affiliates. Any such offer or solicitation shall only be made pursuant to a final confidential private placement memorandum, which will be furnished to qualified investors on a confidential basis at their request.
1 IDC & Seagate Data Age 2025